Integrating state-of-the-art adaptive restraint control technology with innovative 3D human sensing modules results in a novel restraint control system. smart-RCS is the world's first passive safety system that takes into account precise information about each individual occupant's body metrics and body dynamics in the moments before a crash.
VIA 3D CAMERAS AND TAILORED SOFTWARE ALGORITHMS
emotion3D's Human Analysis Software derives valuable information from a video stream proided by a 3D camera that is installed inside the vehicle.
While information about the occupant's body characteristics is generated during normal driving, information about body position and body dynamics before the crash are being rapidly generated just before impact.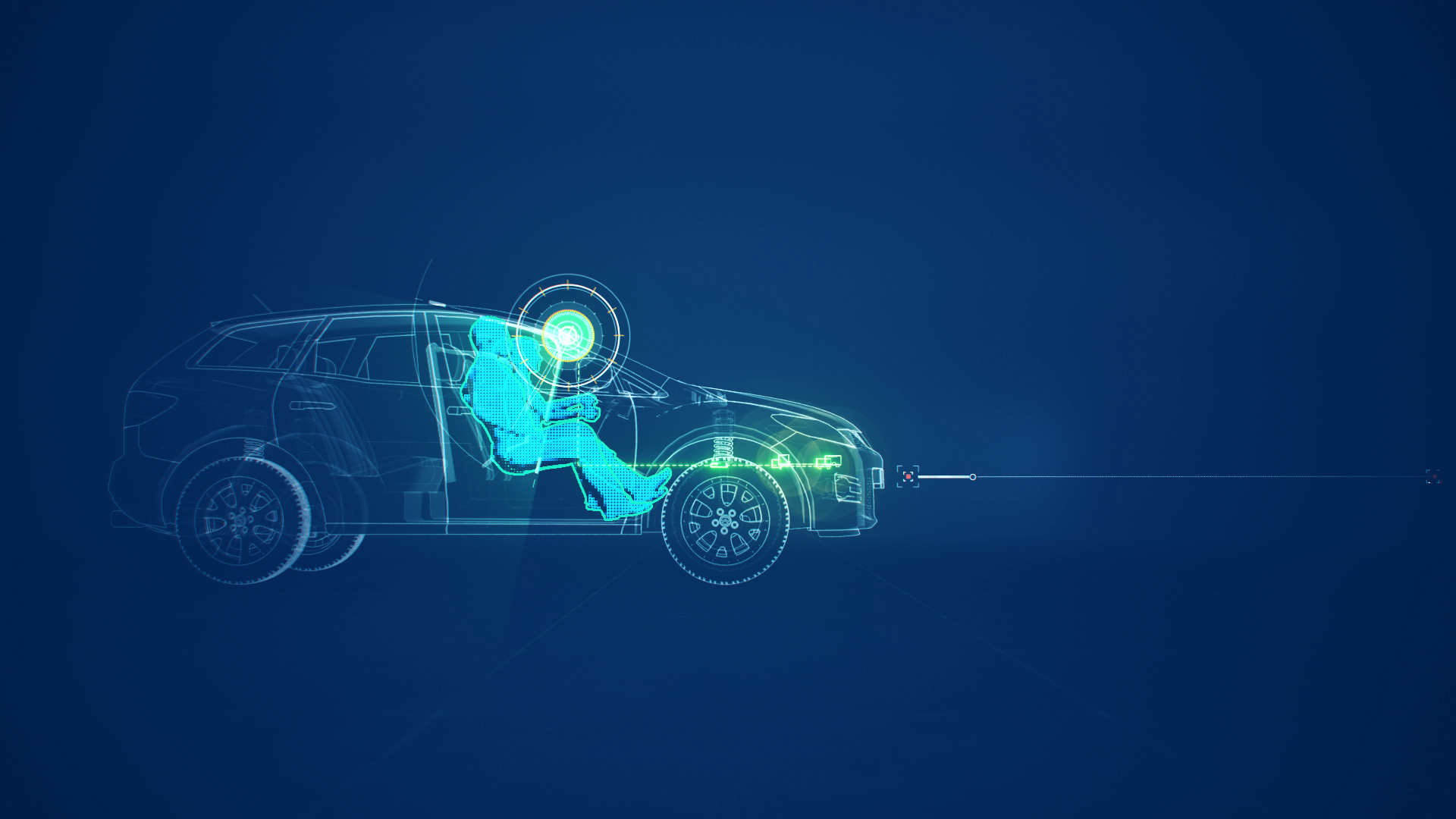 VIA SENSORS PLACED AROUND THE VEHICLE
Dedicated crash sensors detect unavoidable impacts and send signals to the restraint control system to trigger the vehicle's passive safety systems.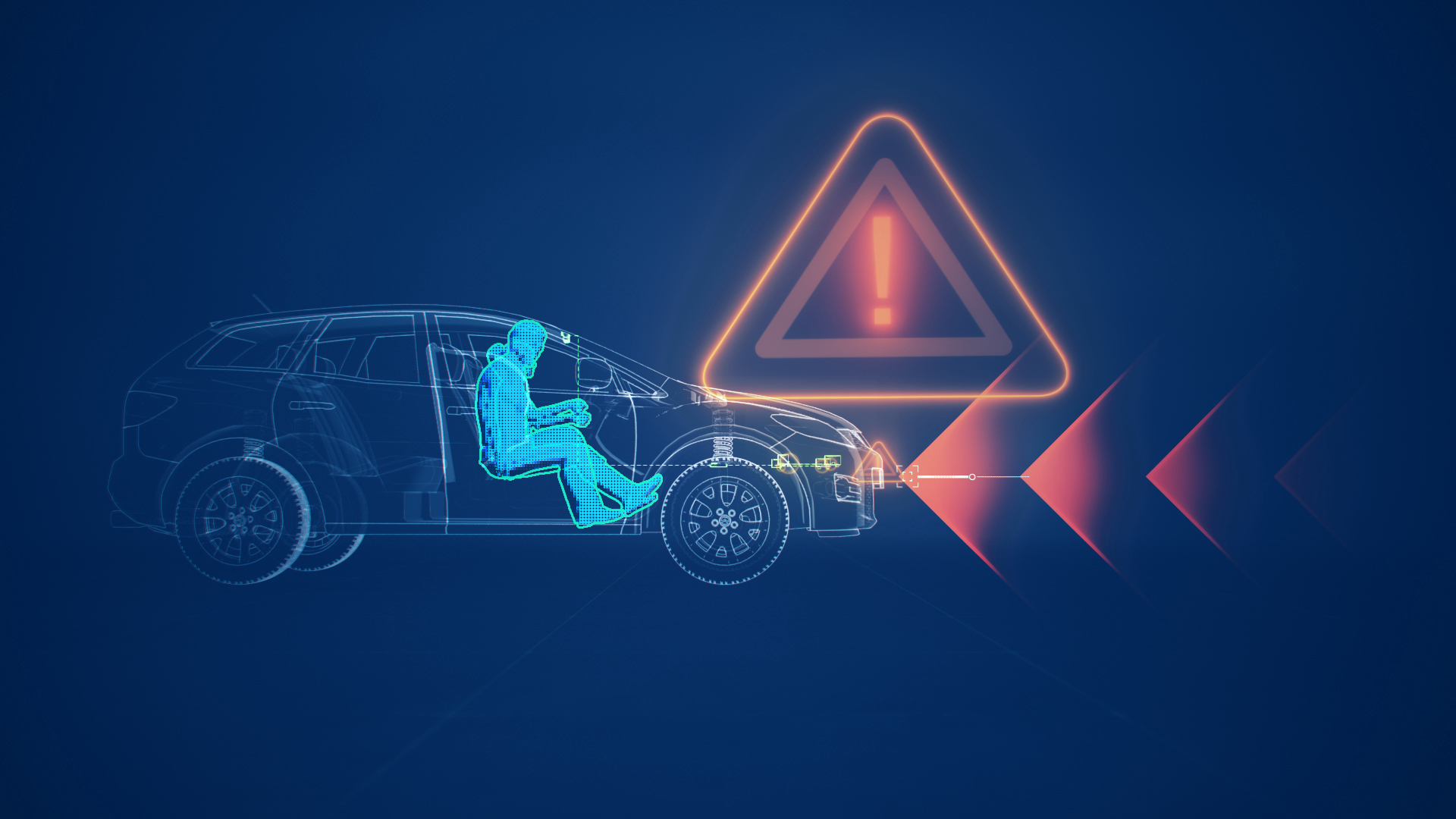 VIA 3D CAMERAS AND TAILORED SOFTWARE ALGORITHMS
Body movements and distances are being calculated at a very high frame rate just before the impact. This way, changes in body position, head rotation, etc. resulting from the driver breaking or the activation of the AEB can be taken into account.
Especially in AEB events, the occupants' body posture can change dramatically and must be taken into account for airbag deployment.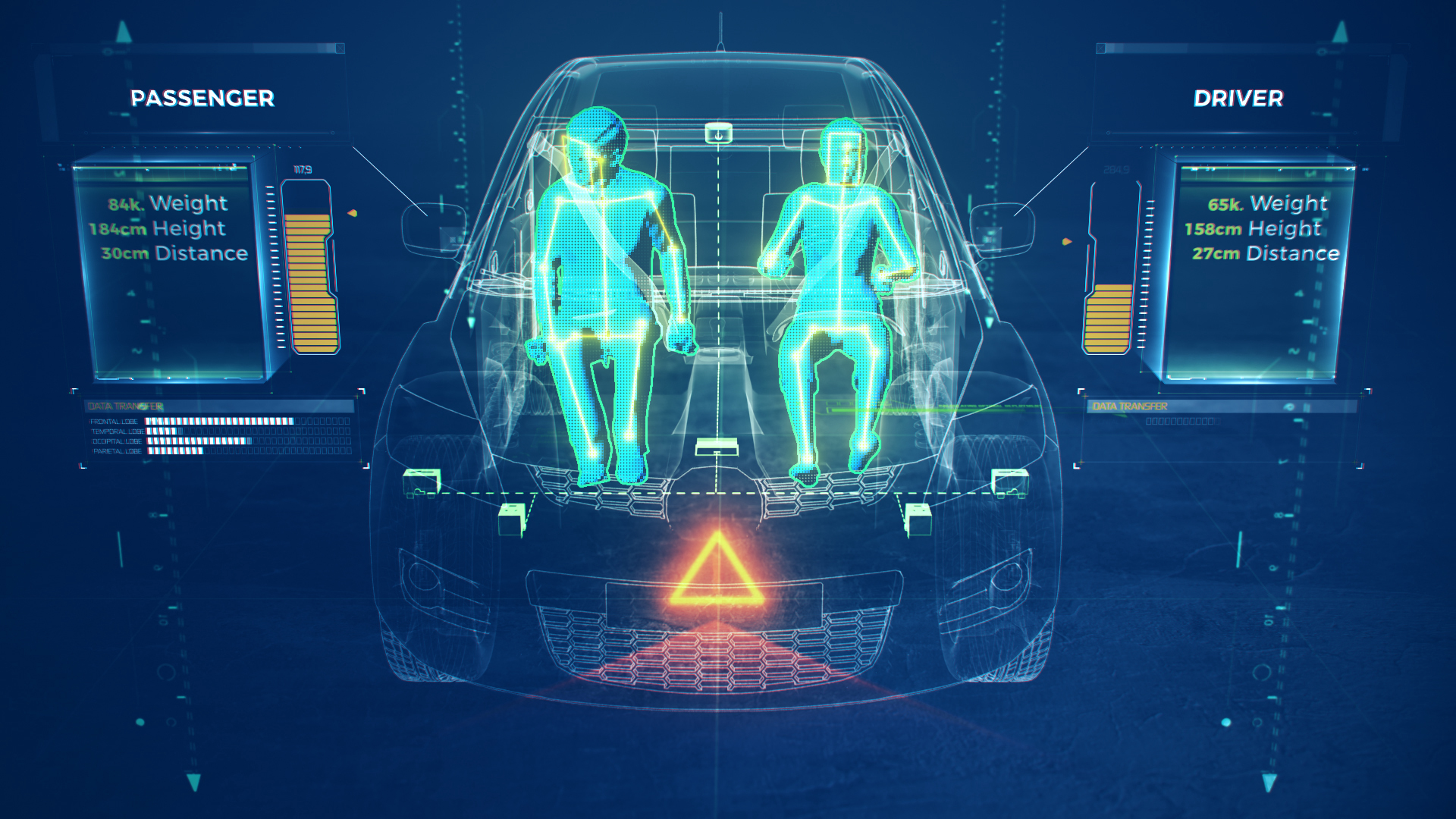 OPTIMIZED DEPLOYMENT STRATEGY
IS CALCULATED BY THE ADAPTIVE RESTRAINT CONTROL SYSTEM
Veoneer's Adaptive Restraint Control System uses information about the crash (e.g. direction, intensity) and information about the occupants (e.g. size, body position, crash body dynamics) to calculate the optimal airbag deployment strategy for each individual occupant.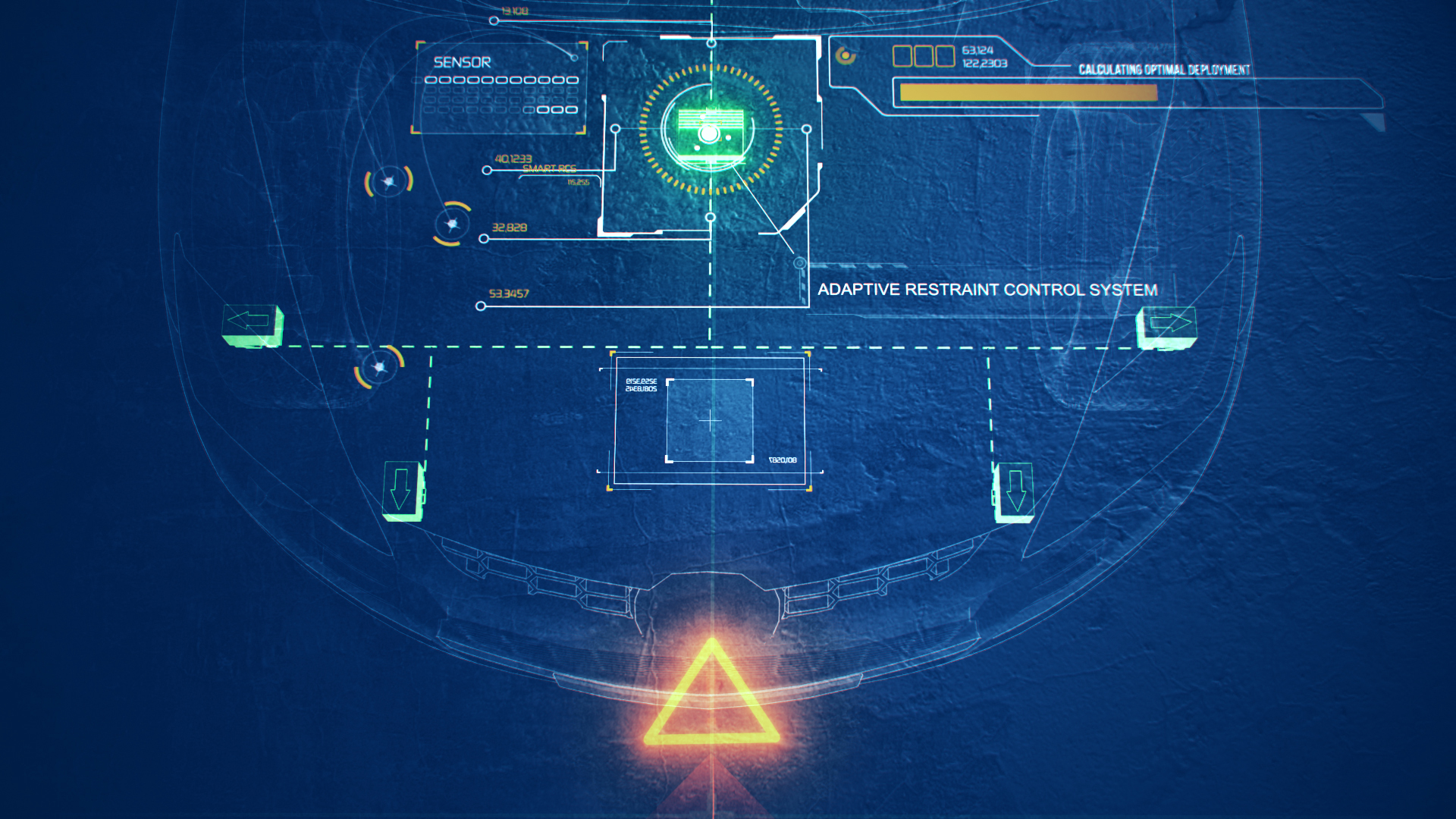 PERSONALIZED AIRBAG DEPLOYMENT
BASED ON OPTIMIZED DEPLOYMENT STRATEGY
By intelligent triggering of different fire loops, adjusting the timing of firing and controlling the venting of airbags, the system is able to adjust a variety of factors to achieve improved protection for each vehicle occupant.