Our team is always happy to work with journalists. If you are a member of the media, please get in touch with:
Benedikt Spannocchi
Head of Business Development, emotion3D
Mail: bsp@emotion3d.ai 
Phone: +43 1 293 3263 10
In the press package you will find valuable resources such as project information, images, videos, logos, previous press releases and more which you can use for your articles. Take a look at the press package by clicking the button below.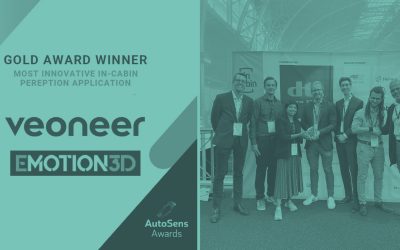 The AutoSens Award celebrates the best and brightest working at the cutting-edge of innovation in ADAS and autonomous vehicle technology. At the event in Brussels earlier this week, Veoneer and emotion3D were honored with the AutoSens Award in the category Most...