ELIMINATING BIAS IN PASSIVE SAFETY SYSTEMS
Building the world's first intelligent restraint control system
The smart restraint control system – Smart-RCS – will adapt airbag deployment depending on each occupant's individual body metrics and body posture. Smart-RCS will provide optimized protection to every vehicle occupant.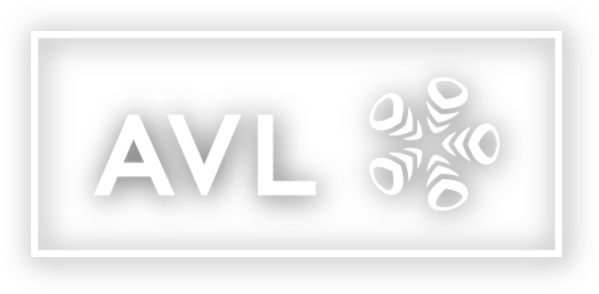 OPTIMAL SAFETY FOR EVERYBODY
Worldwide, over 1.4 million people die each year in road accidents (WHO) and millions more suffer from injuries. Mandatory passive safety systems trigger airbags and tense seat belts in event of a crash to reduce the number of fatalities and heavy injuries. However, these systems follow a "few-sizes-fit-all" development approach and thus perform best for a small number of specified body physiques – the most common one is the "average male": 175cm, 78kg. This is suboptimal for everybody who deviates from these averages – children, elderly people and even woman.
Studies have shown: Any seatbelt-wearing female occupant is at 73% more risk to suffer from serious injuries than seatbelt-wearing male occupants (Univ. Virginia). Also, female occupants are at up to 17% higher risk to be killed in an accident than male occupants (NHSTA).
As long as passive safety systems cannot distinguish between the occupant's individual characteristics, it is impossible to achieve optimal protection for everybody.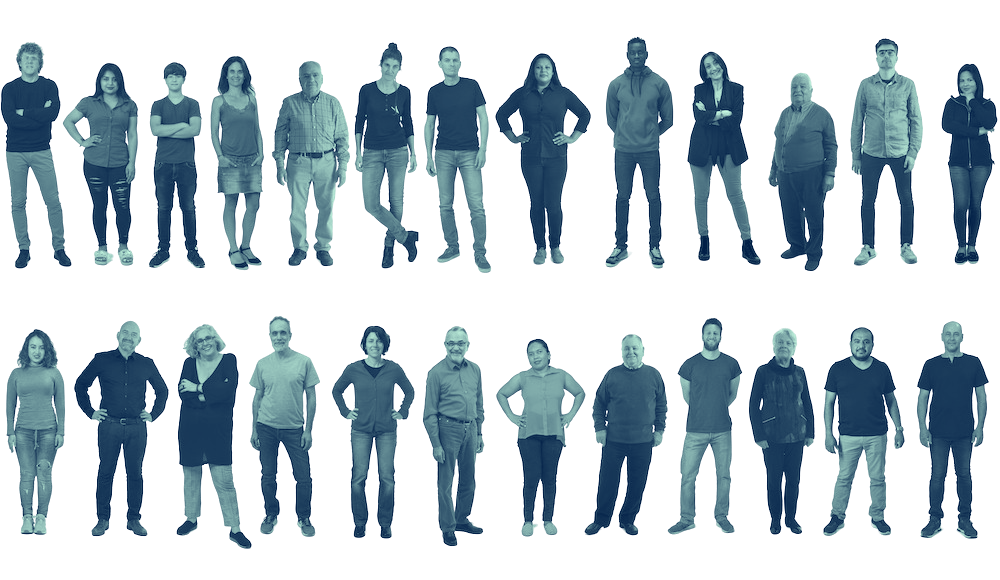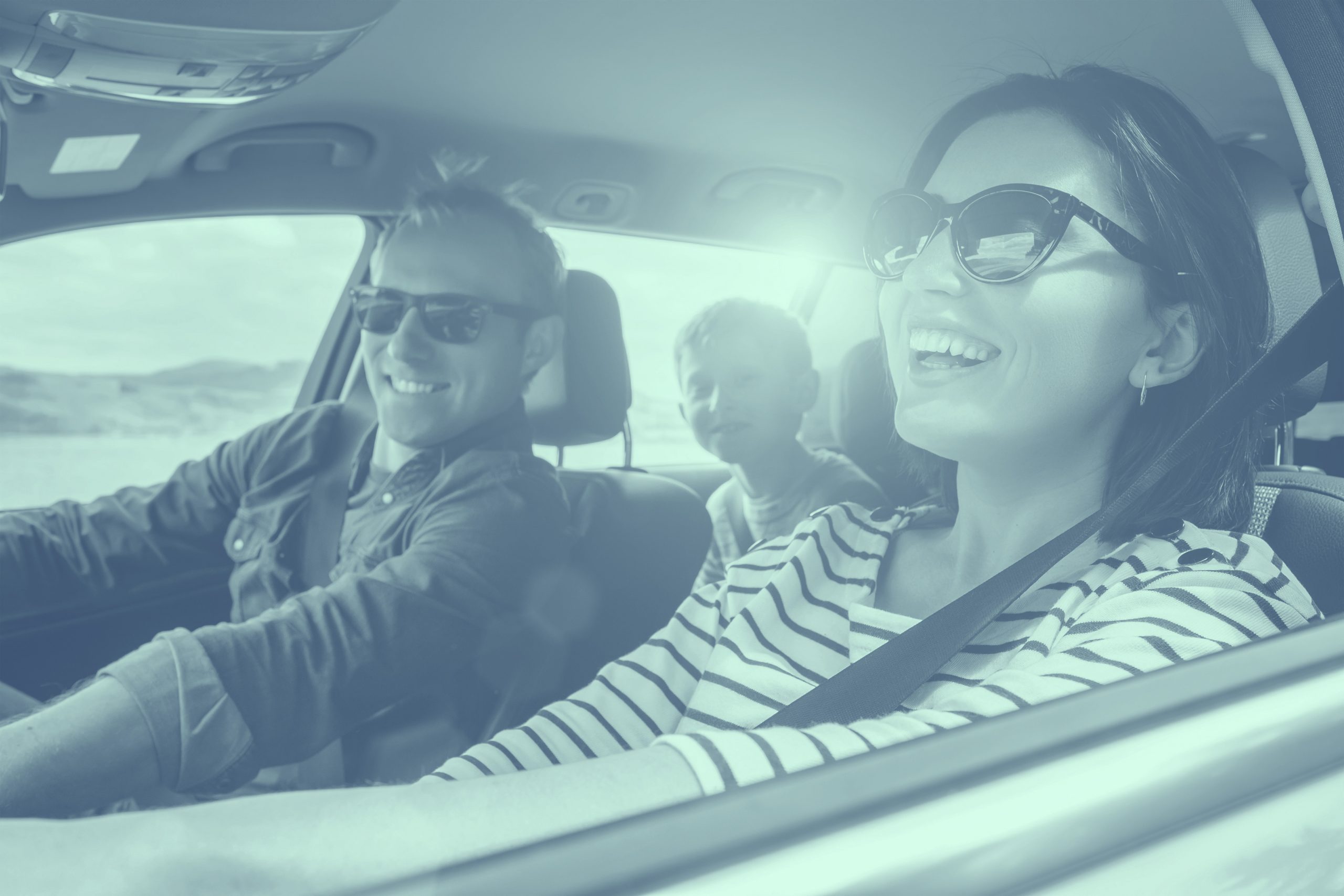 A PERSONALIZED & SITUATION-AWARE RESTRAINT CONTROL SYSTEM
For the first time, touchless 3D imaging sensors are used to derive precise real-time information about each occupant, such as body position and pose, body physique, age, gender, etc. Based on this information, the Smart-RCS computes the optimal deployment strategy tailored to each individual occupant.
By taking those relevant factors into account, Smart-RCS optimizes the protective function while simultaneously mitigating the risks of doing unnecessary harm.
Smart-RCS aims to disrupt the passive safety systems market by introducing personalized and situation-aware protection.
COMPLIMENTARY EXPERTISE FOR BUILDING THE SMART-RCS SOLUTION

Veoneer is the worldwide leader in automotive restraint technology. The company supplies restraint control systems to many of the world's largest OEMS.
Based on this unique background, Veoneer is in charge of developing the Smart-RCS hardware and the adaptive restraint control system.

Emotion3D is a pioneer in camera-based in-cabin monitoring software solutions.
Since 2015, the company has proven their expertise is various automotive projects.
Builing on top of its automotive in-cabin middleware, emotion3D contributes highly efficient and reliable software algorithms for 3D human analysis.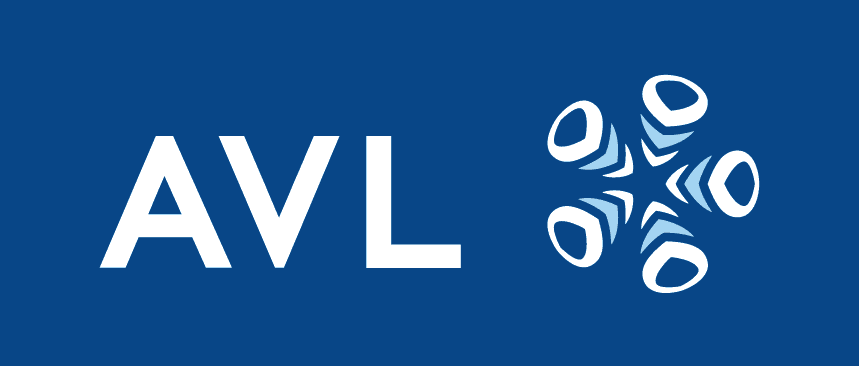 AVL is an industry leader in automotive testing and simulation. The company offers a wide range of services including restraint and passive safety technology validation.
As an expert in this field, AVL will develop novel testing and validation protocols and techniques for highly adaptive restraint control systems.
FIND ALL THE LATEST NEWS ABOUT SMART-RCS HERE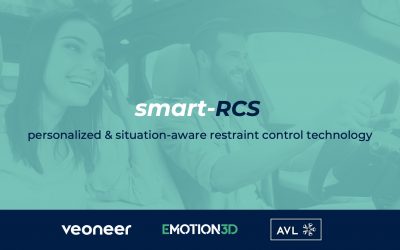 Stockholm, Sweden, April 22, 2021: The automotive technology company Veoneer, Inc. (NYSE: VNE and SSE: VNE SDB), emotion3D, a leading pioneer in camera-based in-cabin monitoring software solutions, and AVL, a global leader in automotive development, testing and...